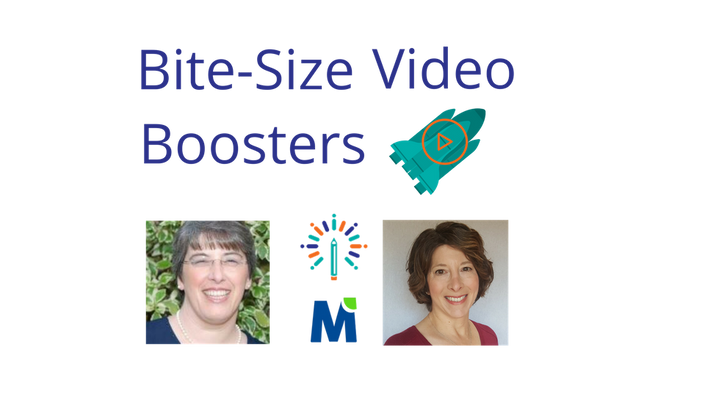 Bite-Size Video Boosters
Learn how to quickly create and use short, value-packed videos to fire up your business
The video revolution is at your door

Love them or hate them, videos are here to stay. Not only that, but they're fast becoming essential for anyone who's marketing a business.
More than 500 million people watch videos on Facebook every day. (Facebook)
People stay longer on pages which include video – up to 2.6 times longer. (Wistia)
76.5% of the professional marketers and small business owners that use video marketing say it has a direct impact on their business. (Animoto)
Websites using video get up to 41% more traffic from search engines than those which don't. (Aberdeen)
So, what are you waiting for?

The thing is, most people we know are very apprehensive about starting down the video route. They have all kinds of hesitations...

I can't do videos – I'm not a techie
I don't know what to say on a video
I don't like the sound of my voice
I don't like the way I look on camera
Making videos takes too long
I don't know how to edit videos
I don't know anything about graphics

Here's something else that you might not know...

Videos are easier to make than you think

We know that video can seem very intimidating - especially if you're not technically-minded.
Once you know what to do and how to do it, you won't feel that way. We promise.
We'll show you how to create bite-size videos quickly, and without investing a lot of money or climbing a steep learning curve. Simply take information or knowledge you already have, and adapt it.

Whether you have your own content ready to use, or you buy top-quality brandable content, you're already ahead of the curve. All you need to do is repurpose that content into short, bite-size videos and you have a whole new marketing world available to you.

If you want to use new content for your videos, you can do that, too. We'll show you the quickest, easiest way.


Bite-Size Everything

Our course shows you how to make bite-size videos which you can use individually or as part of an entire course that you can offer your customers and clients.
Bite-size means that your videos won't be very long (no more than five minutes each, often much shorter), and that means they're easier for you to make, and easier for your audience to digest and put into action.


It's a win-win situation

You might not believe this yet, but videos can actually be faster to generate than writing a blog post, or an article. They can actually save you time. You just need to get started.

Our course is bite-size too – so you can follow along and implement as you go, without getting overwhelmed. We show you in step-by-step detail how to make three different kinds of videos:
Screen sharing videos
Videos using slides
On-camera videos where you're talking directly to your audience
Here are some examples of the kinds of videos which are easy to do and also very effective for your audience.
We show you everything you need to do. You can watch us do it and then do it yourself. There's no fluff and no filler. What you get is a solution to your video anxiety and procrastination.

---
Practical, actionable information to grow your business
The course includes:
Bite-size watch-then-do videos on the three easy video methods we recommend:
Screen sharing videos
Videos using slides
On screen videos where you're talking directly to your audience
A live, interactive webinar (plus recordings) to show you:
How to use your videos to grow your business (Live on October 3rd, 2017 at 10 am ET)
Checklists

Worksheets

Step-by-Step Instructions

Resources, Ideas and Recommendations

Access to our Private Facebook Group - exclusively for students of our bite-size courses (ask questions, network, plus get extra tips)

---
Get rid of the overwhelm

We're here to help. We'll show you how to:
Take your existing content and repurpose it quickly and easily into a video format, giving it new life and helping you find new audiences for your products and services.
Use videos to teach your own audiences
Use videos to build a strong, caring, profitable connection with your target markets.

Most importantly, we'll make sure that you learn how to integrate video creation and video marketing into your business in a way that's practical, achievable, and not overwhelming.
We're not video professionals, and that's a good thing. We do our own videos, and we know from experience just how effective a "good, but not perfect," video can be.

Join us on our course, and you'll discover just how powerful videos can be for your business, too.
---
Walking the Walk

We use videos extensively in our own businesses when we work on our own projects and also when we work with clients We know how to create and use videos which work for:

Selling products
Reviewing products
Generating leads
Making connections
Explaining concepts
Teaching how-tos
Building trust
Offering services
Driving traffic
Encouraging engagement
Networking on social media
...and much, much more

It's time to get started with video

Your competitors are very likely using video already. If you don't have any video skills, your business risks falling behind – and that could spell disaster. Now's the perfect time learn how to implement simple, effective, practical videos into your marketing. Let us help you do exactly that.
Join us today for some bite-size business building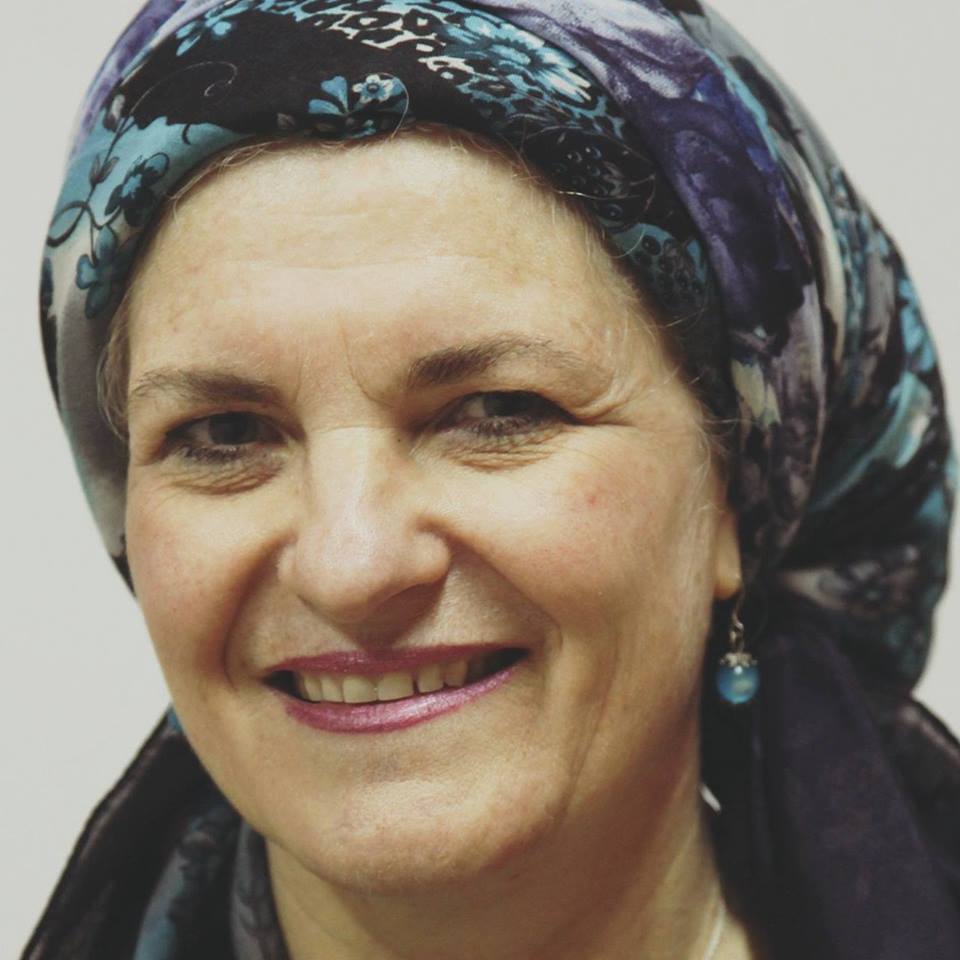 Hi Sharyn and Debbie,
The Snagit is wonderful! just watched that video. So now I know, Sharyn, how and why you made me all those great videos about making a video in pp. You are soooo right - they made the hugest impression. GREAT customer care!
I just love the simplicity, user-friendliness, and so practical and helpful.
~ Shelley Malka Ph.D., EFT Master Practitioner and Trainer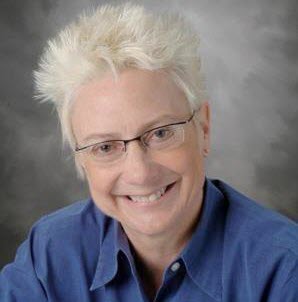 I just finished the Create Bite-Size Slideshow Videos tutorial section in your Bite-Sized Video Boosters training.
This training addressed several "How to's" I've struggled to get answered for my own video creations.
You saved me hours and hours of searching for answers and trial and error.
Specifically, the lessons addressing how to record audio with Audacity and then merge it with a PowerPoint presentation, then export as a video.
Minutes ago, I just followed along with your quick training videos and successfully compiled my first video.
And I still have all my hair! Love it! Love it!
Thank You!
~ Kate Rieger, Second Opinion Solutions Group
Frequently Asked Questions
What if I have questions before I buy?
We're happy to answer any questions you have. Just contact us at
[email protected]
and we'll get right back to you.
When does the course start and finish?
The sections of the course about creating your videos are available to you immediately after payment. This is a completely self-paced online course - you decide when you start and when you finish. The sections on using videos in your business will be available immediately after the live webinar on October 3rd, 2017 in which we are teaching about how to use your videos to market your products and services. We will post the recording of that webinar within 24 hours of broadcast, so that will be available when you want it too.
How long do I have access to the course?
How does 1-year access sound? After enrolling, you have unlimited access to this course until September 30th, 2018 - across any and all devices you own.
What if I am unhappy with the course?
We would never want you to be unhappy! If you are dissatisfied with your purchase, contact us prior to the live webinar, i.e.by October 2nd, 2017. Please show us that you have tried to create at least 2 videos and, if the course just isn't a good fit for you, we'll give you a complete refund.
Your Instructor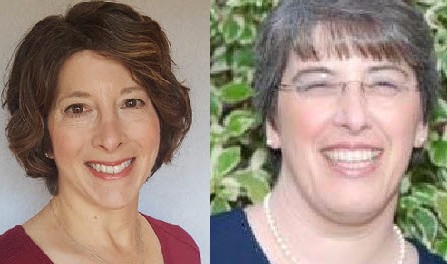 We're both passionate learners and teachers and we're committed to helping our clients and customers get the most from their marketing.

Sharyn's experience includes over 20 years creating marketing and training programs for Fortune 500 companies, small businesses, and entrepreneurs. Debbie has worked on national and international marketing projects for start-ups, high-tech, entrepreneurs and non-profits for the past 30 years or so.

We teach what we know, and we teach it in a way that makes it accessible and actionable. We'll help you DO what we teach. It's all about taking action. Your business will thank you for it.


Course Curriculum
Introduction to Bite-Size Videos
Available in days
days after you enroll
Getting Started - Who, What & Why
Available in days
days after you enroll
Resources
Available in days
days after you enroll
Like what you see? Please share this course with your friends :)
Have more questions? Remember, you can contact us at:
We hope you can join us and get started creating videos and using them in your business today!